Having trouble streaming the video?
The video quality for the MacMost course videos is higher than what you typically see for online video. I want to deliver the highest quality that I can. But as a result, if you have low or unreliable bandwidth, you may experience streaming issues.
One thing you can do is to pause the video at the beginning and let it download a portion of the stream for a few minutes before continuing.
You can also set the quality level of the video to make it easier to stream. By default, it is set to Auto. But because some Internet providers don't deliver consistent speeds or throttle your bandwidth as you use more, the Auto setting may not work for you.
To change the resolution, move your cursor over the video and look for the settings button at the bottom right. It looks like a little gear ⚙ icon.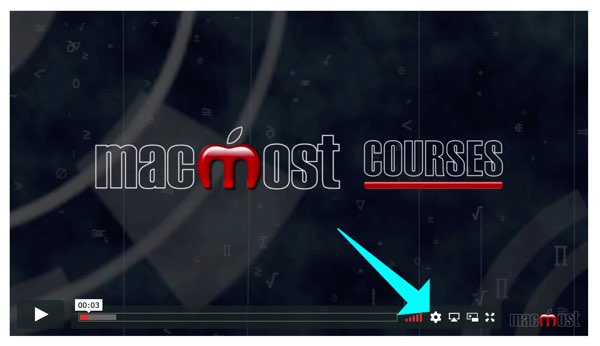 Click on this button and then look for the Quality setting. Click on that.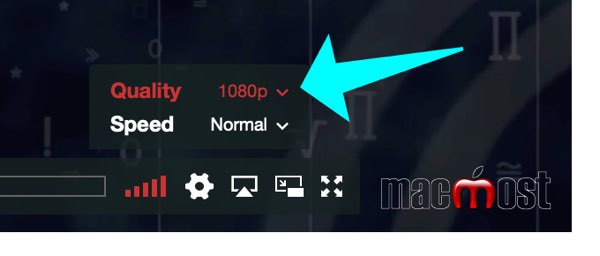 Then set the quality to different values to find one that works for you. 720p may be a good option for a lot of people with slower bandwidth.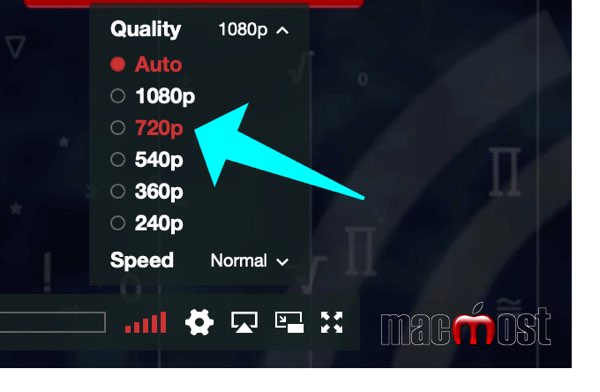 Have more questions? Check out the Frequently Asked Questions page!